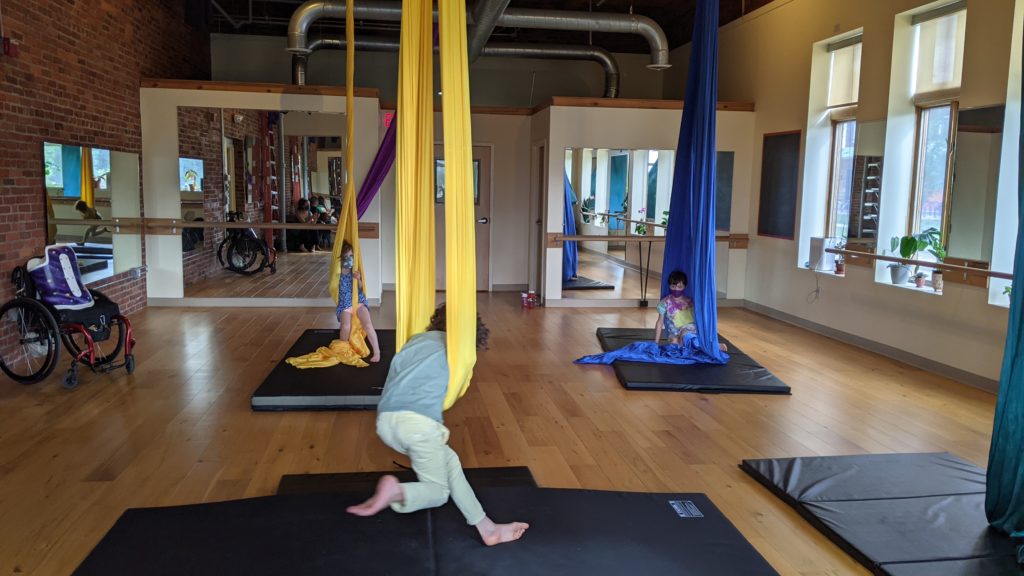 Start With The Arts for Families
SPRING SESSIONS:
Sessions 1 & 2 –
Fridays, March 4 through April 8, Session 1 at 10am and Session 2 at 11am via Zoom
Session 3 –
Fridays, April 22 through May 27, 10-11am via Zoom
If you have any questions about being part of this program, email peggy@inclusiveartsvermont.org.
Do you want to inspire a lifelong love of reading and creative expression in your child? Join us for a new, six-week session of our award-winning Start With The Arts program, made just for young children!
Start With The Arts for Families is a six-week-long program in which young children engage in process-focused, open-ended, arts-based activities, coupled with the reading of high-quality children's literature. Our new online format offers a chance for caregivers to deepen their relationship with their children while connecting with other families, all with guidance from a skilled teaching artist.
The program meets once per week via Zoom. Each lesson begins with a read-aloud of a children's book followed by a simple and fun art activity. Books and art supplies will be provided to participants at no cost via no-contact pick-up or shipping.
This series is designed for children ages 2-5 and their parents or caregivers. If you are a childcare provider interested in Start With The Arts, please reach out to Peggy Rainville, peggy@inclusiveartsvermont.org, for more information.
Register:
Session 1 & 2 – Fill out this form by February 11th to register.
Session 3 – Fill out this form by April 1st to register.
*We would prefer families sign up for one session. If you would like to sign up for more than one, email Peggy.

If you have any questions, email peggy@inclusiveartsvermont.org or call 802-871-5002.