In our Collaborative Arts Integration Residencies, highly trained teaching artists work directly with teachers in school settings to integrate the arts into the curriculum to support social and emotional development for reluctant and reactive learners. The arts activities connect directly to the curriculum and celebrate each child's authentic voice through creative expression.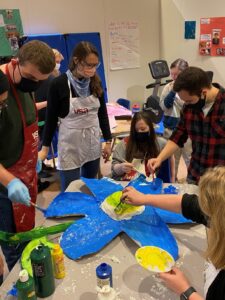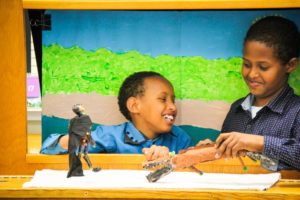 "Throughout the residency, students were able to engage in their own way and push past their barriers. The group all felt a sense of accomplishment and were proud of their work. Students became more engaged and showed more interest in sharing their personal thoughts and ideas. They ended the session full of future hopes and ideas.. And we observed a sharp increase in confidence among staff."

Teacher, OnTOP, Burlington School District
"The teaching artist worked seamlessly with me to engage the students, and they gravitated towards him and the artmaking. What he did in one hour a week was nothing short of remarkable! Our students need to build a sense of belonging and the residency helped them do this."


Teacher, Winooski Elementary School
The program uses the arts to bring unconditional positive regard, mindfulness, Universal Design for Learning, and deep collaboration with classroom teachers to the learning environment. Through these methods, students who often find it difficult to engage in a traditional classroom setting build meaning, connection, and belonging to their community and the larger world.
The program's goals are:
for students to feel pride and see themselves as artists
to provide opportunity for children to demonstrate their knowledge and show how clever, creative, and smart they truly are
to provide individuals an additional and sometimes new point of entry to a community and feel a sense of belonging.
For more information on Collaborative Arts Integration Residencies, or to learn more about implementing the program at your school, contact Alexandra Turner, Director of Inclusive Education.