Inclusive Education in the Classroom and Beyond

Each year, Inclusive Arts Vermont engages participants of all ages in arts education programming in every region of Vermont. Working in partnership with service agencies, schools, and community organizations, skilled artists trained in inclusive teaching methods engage students at sites where people explore and develop their strongest voices. All of Inclusive Arts Vermont's educational programs are based in Universal Design for Learning.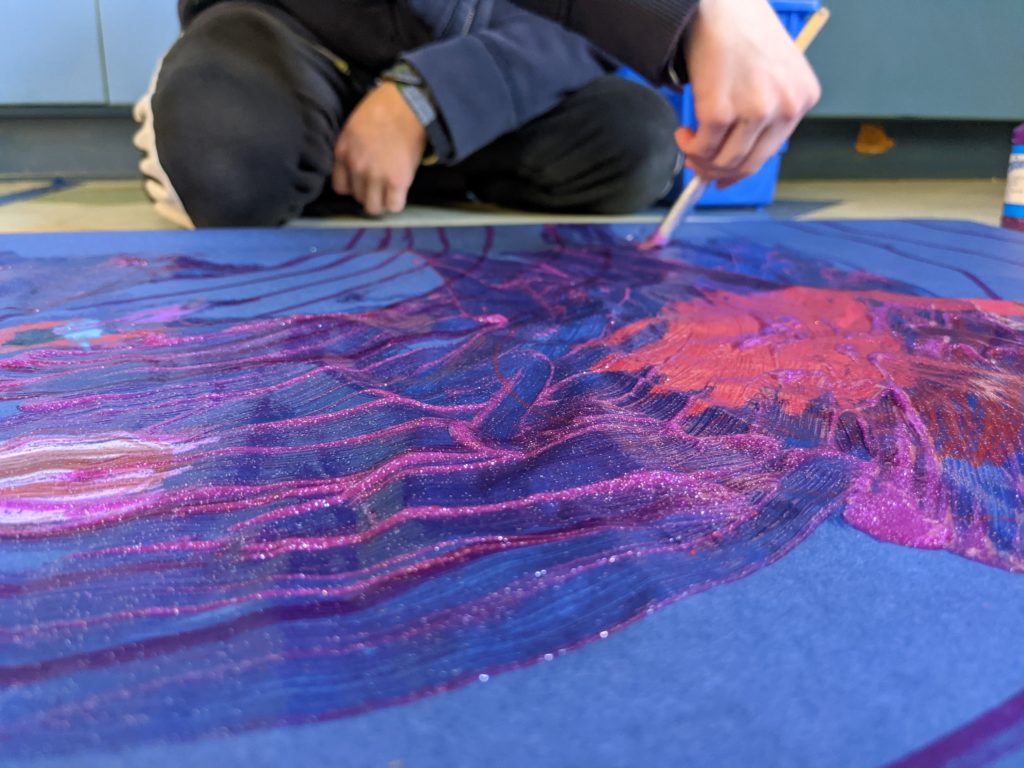 "It's so valuable…it allows them the deepest affirmation of who they are and the self-expression that makes all of us feel whole and authentic."

Janet St. Onge, LEARN Academy
Programs
Start With The Arts: Award-winning arts-based literacy for children ages 0-5 in both home and center-based childcare. The program focuses on instilling a lifelong love of reading and strengthening the quality of early childhood education.
Collaborative Integrated Arts Residencies: Highly trained teaching artists use the arts to engage reluctant and reactive learners in both therapeutic and public school settings to support social and emotional learning. The activities connect directly to curriculum and celebrate each child's authentic voice through creative expression.
Adult Arts Education: At community partners' sites, participants with disabilities discover talents, learn new skills, and express their creativity. The program offers classes in performing, visual, and written arts and encourages students to connect art-making with their personal development goals, resulting in new experiences and deep learning.
Public Family Programs: We offer occasional public family programs that bring folks together to create, explore, and connect in accessible and inclusive environments. Examples of past programs have included Family Open Studios, Start With The Arts for Families, Adaptive Aerial, Integrated Arts for Homeschoolers, and more.

To learn more about programs for teens and adults, contact Alexandra Turner.
To learn more about Start With The Arts, contact Peggy Rainville.
To learn more about family programs, or to suggest a program, contact us.