"The 'Disability Awareness' training provided our team an opportunity to think deeply about policy, practices, and personal experiences around disability. We are a more inclusive, welcoming museum because of this experience."

Lake Champlain Maritime Museum Executive Director
Inclusive Arts Vermont has a dream: that any person, with or without a disability, can enter any arts organization in Vermont and participate in any program in the way that they choose. We are making that dream a reality by offering one-on-one intensive trainings for arts and cultural organizations.
Through the use of best practices in accessibility, arts organizations are creating a more inclusive community. But many organizations feel overwhelmed and don't know where to start when implementing inclusive practices. That's where Inclusive Arts Vermont comes in.
We offer a variety of training programs, from two-hour-long workshops to mentoring over the course of months. Please contact us to talk more about your organization's specific needs and budget – we're happy to work with you and create something individualized.
Past partners include the Vermont Arts Council, University of Vermont, Vermont Afterschool, and more. Our staff have also presented workshops and been featured as keynote speakers at numerous local and national conferences.
Digital Access: Key Elements for Inclusion of Disabled People
Inclusive Arts Vermont partnered with the Vermont Arts Council to offer a series of nine workshops on improving digital access to arts programming for the inclusion of disabled people.
All recordings and transcripts are available on the Vermont Arts Council page. Check them out!
Potential Offerings for Your Organization
Workshop Series: From Awareness to Action (Check back for future dates)
Accessibility: From Awareness to Action is a training series designed as a deep-dive into creating more accessible non-profit programming. While Inclusive Arts Vermont's expertise lies within the arts community, this training would be beneficial to any organization looking to increase accessibility for people with disabilities.
The series is composed of two parts – interactive and informative online workshops and individualized consulting time. Participants can use the two, one-hour consulting sessions with Inclusive Arts Vermont staff to explore a specific program or set more overarching goals across your organization or project. Consulting sessions will take place over Zoom and be scheduled at the participants' convenience.
Introduction to Verbal Description: The Art of Using Words for Access
Verbal description is an important accessibility feature for people who are blind or have low vision that applies written or spoken word to the visual elements of an event, meeting, location, or image. In this webinar, Inclusive Arts Vermont provides an experiential and interactive opportunity to learn about verbal description, practice skills, and ask individualized questions. Information about practicalities of where and how to provide verbal description will be discussed. Facilitators will also share their own experience with the process of putting visual elements into words. The training will close with an opportunity for participants to practice both written and spoken verbal description.
In this two-hour training, participants will:
Develop an understanding of what verbal description is and how it is used
Identify distinctions between verbal description as an accommodation request and a practice of universal design for learning
Practice and strengthen verbal description skills
Ask questions and reflect upon potential next steps
The Art of Connection: Inclusive Practices in Changing Times
In the time of COVID-19, students are experiencing more stress than usual. This results in heightened social and emotional needs. In this webinar, Inclusive Arts Vermont provides an experiential and interactive opportunity for participants to strengthen knowledge and skills that support students with and without disabilities. The training will model using a process-focused teaching approach to cultivate safety, belonging, and engagement. Participants will build an understanding of inclusive practices and apply them to current contexts.
Marketing Accessibility Training
The Inclusive Arts Vermont Marketing Accessibility Training covers both marketing a program's access features and implementing accessible marketing strategies. In this experiential and interactive webinar, participants learn the basic elements of accessible graphic design, including the use of access symbols, and leave with practical and low-cost ways to increase the accessibility of their marketing materials. Additionally, participants will learn ways to increase the access of their programs through marketing efforts in increasingly virtual landscapes.
In this two-hour training, participants will:
Identify difference between access features of programs and accessibility practices for marketing materials
Develop and strengthen knowledge of accessible graphic design
Practice accessible design skills
Identify potential organizations to reach audiences that match access features in programs
Identify and make a plan to apply techniques in practice
Start With The Arts Professional Development Series
For early childhood educators, we offer a 3-session, 6 hour professional development series. Topics include Universal Design for Learning (UDL) and Social Emotional Learning (SEL), adapting art materials and expectations specifically geared for 0-5 year olds, book and activity ideas, family engagement ideas and creative self care for childcare providers.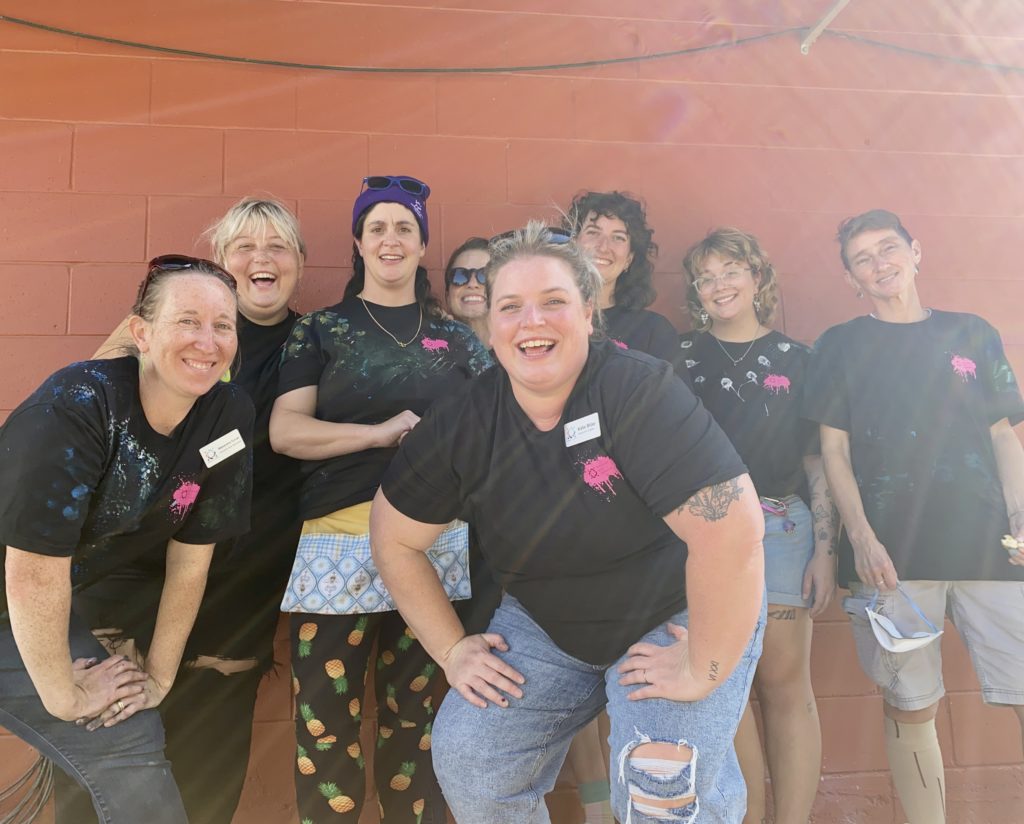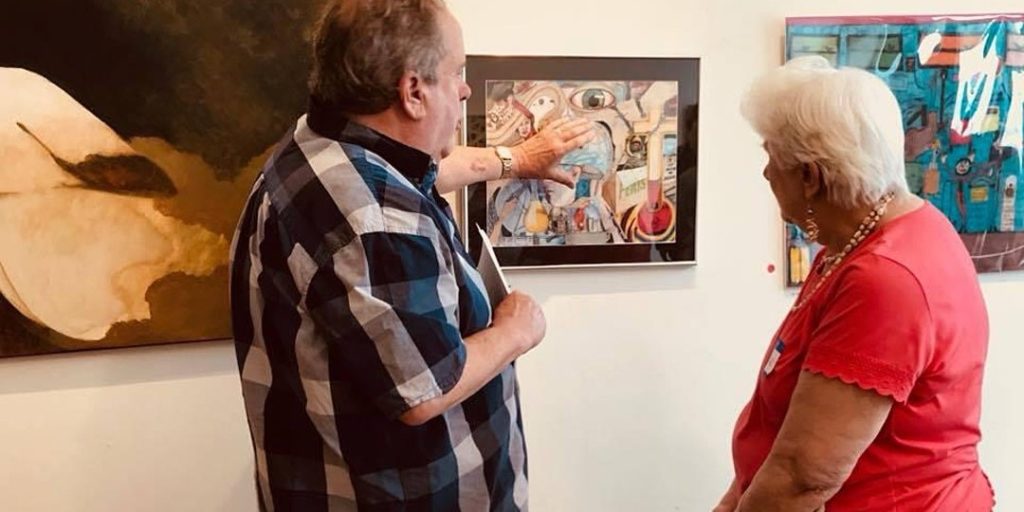 Doesn't sound like what you need? Contact us!
For more information about training for organizations, contact Heidi Swevens, Director of Community Partnerships.