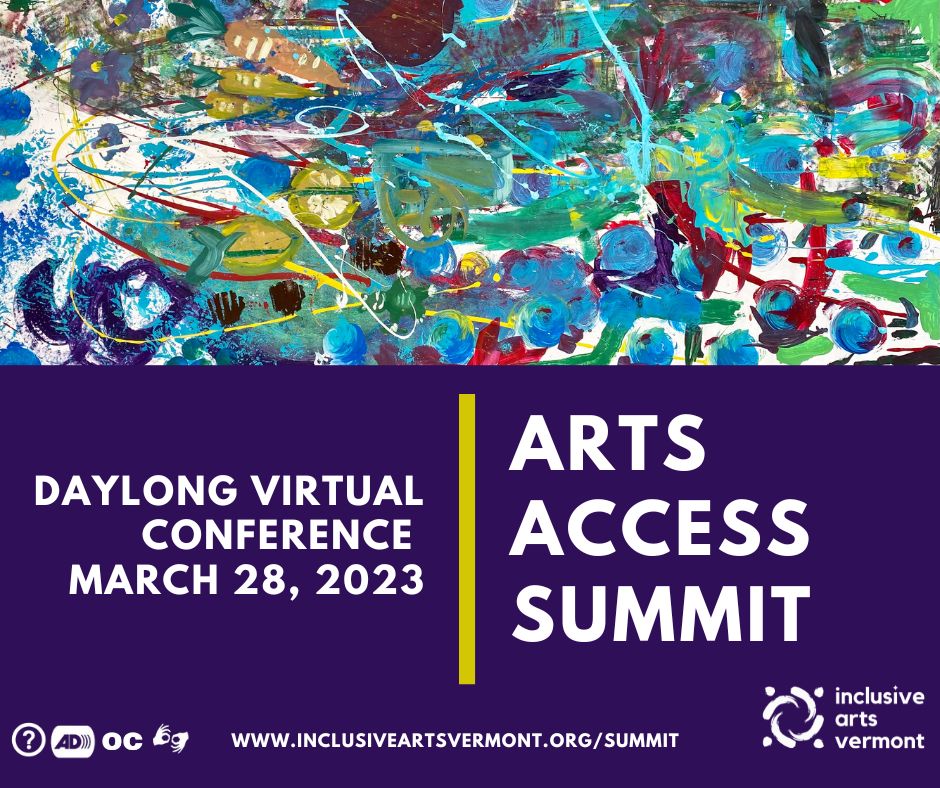 We're so grateful for everyone who attended the Arts Access Summit. The videos from the Summit are available to experience online. You can visit this link for the playlist or scroll down the page where there are links to each session's video, transcripts, and verbal description.
About the Arts Access Summit
KEYNOTE SPEAKER:
Jen White-Johnson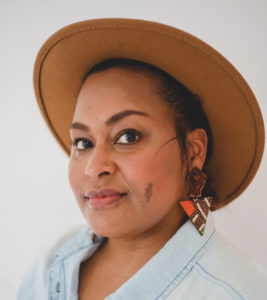 Jen is a disabled and Neurodivergent Afro-Latina art activist and design educator whose visual work aims to uplift disability justice narratives in design. Jen uses photography, zines and collage art to explore the intersection of content and caregiving, emphasizing redesigning ableist visual culture. Jen has presented her disability justice activist work and collaborated with a number of brands and art spaces across print and digital such as Twitter, Target, Converse, and Apple. Her photo and design work has been featured in The Washington Post, AfroPunk, Art in America, Curating Access: Disability Art Activism and Creative Accommodation and is permanently archived in libraries at The Metropolitan Museum of Art, and National Museum of Women in the Arts in DC. and most recently acquired by the Smithsonian National Museum of African American History and Culture. In 2020 she was an honoree on the Diversability's D-30 Disability Impact List and In 2021 she was listed as 20 Latino Artists to watch on Today.com. Jen has an MFA in Graphic Design from The Maryland Institute College of Art. She was born in Washington D.C. and currently lives in Baltimore with her husband Kevin and 10-year-old son Knox.
PRESENTERS & PANELISTS:
Jason Angel, Aurora Berger, Jeff Kasper, karen Krolak, Melissa Sallee, Alexandra Turner
Jason Angel of the New England ADA Center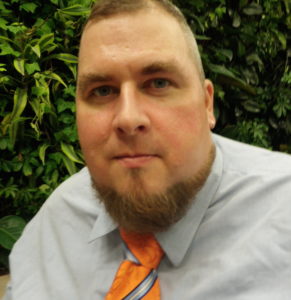 Jason Angel, Information, Training and Information Specialist, joined the New England ADA Center in 2017. His previous experience in research investigated the user experience as it compared to accessibility standards in various outdoor and institutional settings. Mr. Angel expanded his knowledge of the Americans with Disabilities Act (ADA) and other intersecting laws, which enable people with disabilities to participate equally in numerous settings, to provide technical assistance on the ADA as it intersects with different aspects of a person's life or the responsibility of an entity.
The New England ADA Center provides information, guidance, and training on the Americans with Disabilities Act (ADA). Serving Maine, New Hampshire, Vermont, Massachusetts, Connecticut, Rhode Island. Learn more at the New England ADA Center website.
Aurora Berger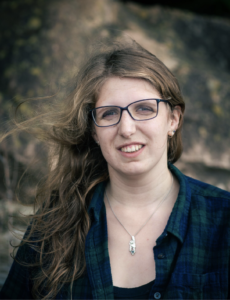 Aurora Berger is a queer disabled artist, writer, and educator based in rural Vermont. Aurora holds an MFA from Claremont Graduate University. She studied at the Savannah College of Art and Design before transferring to Prescott College where she completed her BFA and a BA in Art Education. She works primarily with photographic mediums.
Working within the frameworks of capacity and disability, I use photographs to examine and reclaim my own identity. As a physically and visually disabled artist, my work is a reflection of how I see the world. Cumulatively, my work creates an expansive self-portrait. Some images are literal–photographs of my physical body, pictures of my life. Others build on environmental cues that place the viewer in my position through fragmented imagery and visual confrontation. The works investigate the concepts of normalcy, disability, agency, visual acuity, and interpretation. My work is about existing in the body that I have, in the life that I am living. It is about inhabiting spaces, perceiving surroundings, and above all, the process of survival. Learn more about Aurora on her website.
Jeff Kasper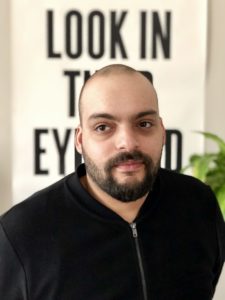 Jeff Kasper is an artist, writer, and educator. He works with the tools and techniques of design, contemplative practices, and community engagement, to create public art and participatory learning projects. Based on his own lived experiences and observations, much of his recent projects explore topics of social support, safety, and proximity. Through his disability arts organizing, he opens up spaces for (re)imagining accessible and trauma-sensitive futures. His recent exhibitions have been presented by New York City Department of Parks & Recreation, Meta, and Queens Museum, and past public programs have been led with Cleveland Museum of Contemporary Art, BRIC, and CUE Art Foundation. Kasper is Assistant Professor at the University of Massachusetts Amherst where he is an associate of the health research group with the Institute of Diversity Sciences. In this capacity, he has been stewarding collaborations between pediatricians, psychologists, families, and students, for the design of inclusive media for communities in Western Massachusetts. Learn more about Jeff on his website.
karen Krolak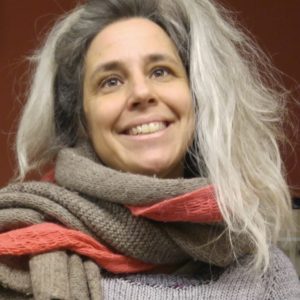 karen Krolak (she/her – prounounced Care – wren Crow- lock) is a free range collaborator who lives with a rare chronic health condition on the unceded lands of the Massachusett and Pawtucket near what is now called Boston, MA. Growing up as a middle child roaming the college campuses where her father taught, she relishes exchanging knowledge and connecting people to resources. Since 2000, she has been the co-founder/Artistic Director of Monkeyhouse, an award winning nonprofit that connects communities to choreography. Through Monkeyhouse's Covid Collaborations, she has mentored over 130 choreographers since 2020. karen is also an adoptive mother to two creative canines and a gaggle of plants, co-producer of NACHMO Boston, co-director of aMaSSiT at The Dance Complex, co-curator of the Malden Dance Mile, a member of the 2022 Dancing Disability cohort at UCLA, a Humanities Advisor to the Black Arts Sanctuary, a Board member for the Boston Dance Alliance and The Flavor Continues, the Sustainability Advisor for Subcircle, and the creator of the Dictionary of Negative Space.
Melissa Sallée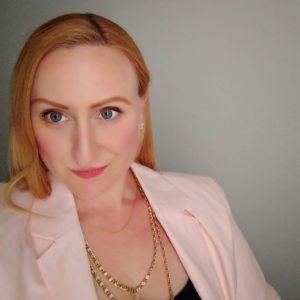 Melissa Sallée, a classically trained ballerina who studied with Maria Tallchief, Salt Creek Ballet, and Ballet Chicago, and was the Co-Director of Dance Detour, the first integrated, professional dance company in Chicago. Sallée helped found ReinventAbility, a nonprofit where she used movement to benefit newly-disabled veterans. Additionally, Sallée has served those with severe physical disabilities and eating disorders using trauma-informed embodiment coaching. Currently, she is using expressive visual arts in her placement as an artist-in-residence at two therapeutic schools working as a Teaching Artist with Inclusive Arts Vermont.
Sallée is sought after for creating professional artistic works for dancers with varying abilities. In addition to her over 30 years working in the creative sector, Sallée is a longtime fierce and loyal advocate who has worked with the Congressional Arts Caucus and as an Illinois Delegate. Sallée continues to serve on regional and municipal task forces and with think tanks to improve Universal Access, Disability Rights, and access to the arts, most recently with Boston Dance Alliance's Dance & Disability Cohort.
Alexandra Turner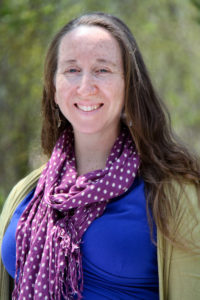 Alexandra Turner is a teaching artist, professional development instructor, and Inclusive Arts Specialist. Alexandra works with all ages in a variety of settings including public and private schools, preschools, galleries and community programs. In addition to residencies and workshops for students and community members, Alexandra works with statewide organizations to develop and lead professional development workshops for teachers, Teaching Artists, after-school and early-childhood professionals. Alexandra joined the staff of Inclusive Arts Vermont in 2018 after three years of working as an independent contractor for Start With the Arts, Adults Arts, Arts to Smarts, and professional development programs. She brings over ten years of experience in teaching artistry. Alexandra holds a BA in Studio Arts and an M.Ed. in Arts in Education. Alexandra is an multidisciplinary artist working mainly in kiln-formed glass and digital photography.
Through her art and teaching, Alexandra investigates light, nature, and narrative and enjoys helping others to notice the beauty in the world around them and the joy in experiencing art.